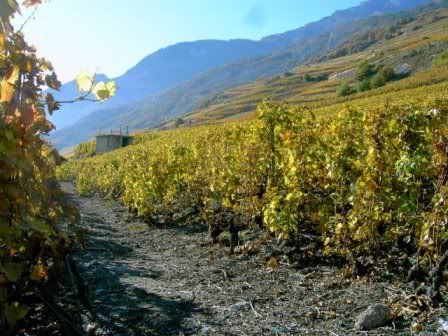 Now that you have a better idea (Champion Style) of the different varieties of crushed graped which are available; it's time to broaden your knowledge. 🙂 I came across another video that will explain to U the lingo associated with drinking crushed grapes. I'm sure that you've always wondered…. "what's the difference btn a Rose and Blanc de Blanc"…..? Well this video will break it down for you. 🙂
While living in the Canton of Valais, Switzerland (wine country), I became acquainted with these terms very well and it really enhances your wine drinking experience when U actually know what U R drinking.
This info will help U select a sparkling wine that truly suits your palate. I've included some pics from one my many visits to the vineyards near my crib in Switzerland. Enjoy the Pics and Video!
Champagne Label Lingo(Click to Watch Video)

!YG
No Comments
No comments yet.
Comments RSS TrackBack Identifier URI
Leave a comment