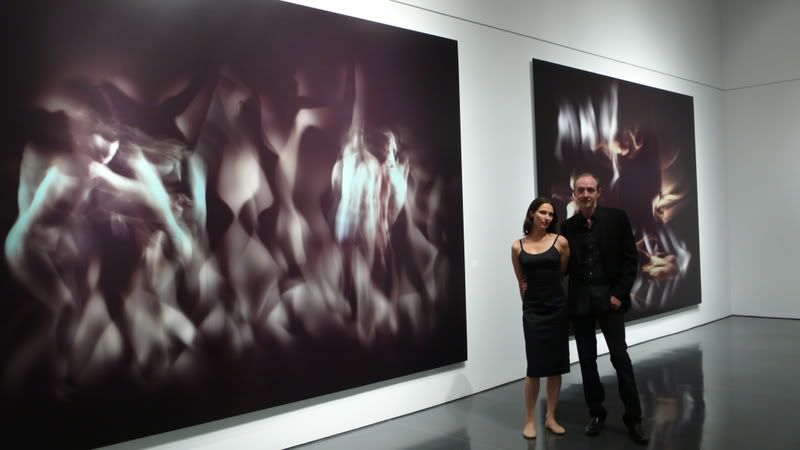 Hillman + Chavez is a collaborative exhibition that I had the opportunity to preview the other night. As an emerging photographer, I was totally blown away by this exhibition. Their use of light and space for each piece is what really impressed me about this body of work.
As you can see from the pic above, the scale of these photos is amazing. While chatting with Bill & Liz, it was evident to me that they are very passionate about this series & I would be remiss not to give them my support. The exhibition opens tonight and is worth checking out before coming over to my exhibition.. :-)Â  -!YG
Hillman + Chavez
Affirmation Arts
523 West 37th Street
September 19th-October 26th, 2008
Opening Reception September 19th 6-8pm
No Comments
No comments yet.
Comments RSS TrackBack Identifier URI
Leave a comment