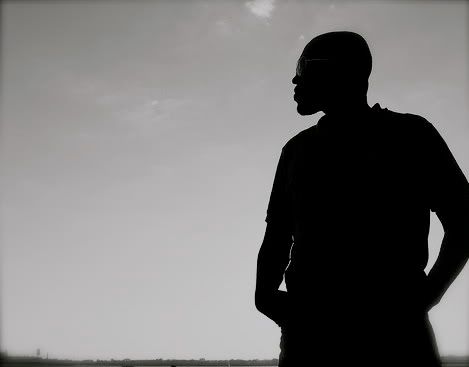 Born and raised in New York City to parents of Ghanaian origin, Larry Ossei-Mensah (a.k.a Young Global) stumbled upon photography in college, and has since committed to making the world into his own personal portrait.  As a self-proclaimed "culturalist", Larry can be found traveling anywhere from Colombia to the Czech Republic in search of "the truth". His undying curiosity has been the catalyst for his artistic expression.
Prior to launching his career as a photographer, Larry studied business management at Clark University and subsequently completed his MBA in Marketing at Les Roches in Switzerland. While in school Larry apprenticed for Grammy Award winning producer Commissioner Gordon during which time he worked with music greats Lauryn Hill, Santana, Amy Winehouse, Alicia Keys, Joss Stone, 50 Cent and learned the importance of effectively using the creative process to develop transformative art. This experience opened up a Pandora's box of opportunities and helped Larry unleash his creative potential. Never truly satisfied, Larry followed his wanderlust and went to China to teach Conversational English. During his time in China, Larry began to experiment with various photographic techniques that would lay the foundation to his approach to the art form. It was in China where his creative juices truly began to take form and he began to identify with the camera as a unique medium of expression.
Upon returning to the United States, Larry worked in the Advertising industry for several years with global brands like Adidas, Fox and Pernod Ricard. For Larry, these experiences provide a valuable and diverse cross section of reference points. These reference points planted the seeds that cultivated his keen eye and transcultural aesthetic, which combines of his African roots and global exposure.
As a forum to further channel his transcultural aesthetic, Larry blogs via his website MyGlobalHustle.com. Blogging in addition to photography is are tools that allow him to share his perspective on the world and tell inspirational stories that will move the viewer. Larry believes that his various tools for communication allow him to illustrate a vivid picture of our rapidly expanding transcultural world. Our global village is no longer just black and white, it is a rainbow hue with a plethora of stories seeking to be shared with the world. It is this multifaceted environment that Larry encounters daily and inspires him as a photography and blogger.
April of 2008, Larry collaborated with Stanley Lumax to put on a two man photo exhibition at Harriet's Alter Ego in Brooklyn, NY entitled The Sankofa Series: Ghanaian Reflections on African/American Identities. The Sankofa Series exhibition was inspired by the exploration and reconnection to the Ghanaian heritage of these American-born photographers. The exhibition received accolades from The Metro NY, Daily News, Time Out New York along with several weblogs. Larry has taken this momentum and channeled it into his next group exhibition: "New New York" which will be on display at the Soho D & H Gallery in Manhattan, NY Fall 2008.
Larry's growing passion for the art of photography, travel, and culture is what propels him to the next level as an artist. Currently, Larry is based in New York City working on his first book featuring his photography.
www.myglobalhustle.com
info@myglobalhustle.com
No Comments
No comments yet.
Comments RSS TrackBack Identifier URI
Leave a comment